Careers
Flight Systems Industrial Products (FSIP) has provided electronic solutions for the electric vehicle markets for over 55 years. With over 140+ employees in Carlisle, PA, and a small Midwest location in Addison, IL, we welcome you to explore our career opportunities and join our team. FSIP is an Equal Opportunity Employer. All applicants will be considered for employment without attention to age, race, religion, gender, national origin, disability, or veteran status.

FSIP welcomes you to apply! Simply fill out this employment application or send your resume to humanresources@fsip.biz, and we will keep it on file for 45 days.
Territory Sales Specialist
FSIP Offers Rewarding Positions in a Variety of Fields
Electronic Engineers & Technicians
Finance, IT, & Administration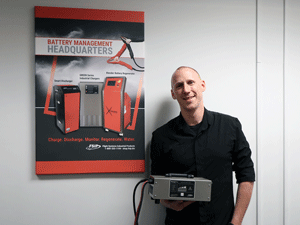 Marketing, Design, & Products
Production, Assembly, & Testing
Sales, Sales Support, & Technical Support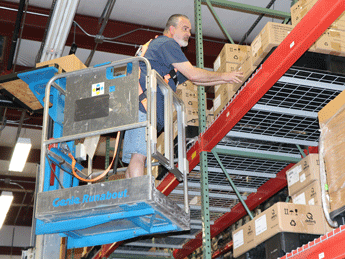 Shipping, Receiving, & Warehouse
Employee of the Month
We take pride in our staff and promote employee recognition! Our employees nominate their peers, while our management team selects, awards, and recognizes one employee each month. Selection is based on several factors that include, but are not limited to: performance, attitude, attendance, productivity, innovation, quality of work performed, and team mentality.
May 2023
Mariah McDilda
Sales Support
Mariah has become a vital part of the Sales Support Team! Mariah has stepped up to become one of our top performers, entering a high number of orders on a regular bases. She is highly focused on getting the job done, correctly the first time, and we are thankful to have Mariah on our team.
April 2023
Kurt Steirer
Programmer / Analyst
Kurt's skill set is a critical component to customizing our Epicor ERP implementation. Since launching Epicor in April 2017, Kurt has customized out of the box functionality and created completely separate functionality to complement the application. Kurt's coding, customizations, and modifications are seamless!
March 2023
Willie Perez
Reman Support Associate
"Willie is a great guy! He's always friendly and courteous. I do not always work with him but he's there if I need anything. Willie helps without complaint and answers me ASAP." states John Hitchcock.
February 2023
Kevin Cheng
Electric Systems Design Engineer
Kevin's professionalism is helping to open new product development opportunities for FSIP. Kevin is currently responsible for coordinating and directing all Electric System Design projects; ensuring the customer's product needs are met.
January 2023
Danielle Ebaugh
Sales Support Lead
Danielle is always one of the first people in the door, and one of the last ones out daily. She is very dedicated and focused on assisting our customer base. Thanks for the outstanding service.
December 2022
Greg Beam
EVC Line Lead
Thanks, Greg for over 30-years of dedicated service! He is the "go-to guy", always putting his best foot forward. Greg is willing to help troubleshoot projects and his attitude and work ethic are inspiring!
November 2022
Brian Beam
Shipping/Reman Support Associate
Brian is a constant source of help and assistance in whichever department (machine shop or shipping) he is in. He's always on task, efficient, and will brighten someone's day with kind words or a joke.
October 2022
Dan Peterson
Remanufacturing
Dan Peterson is a vital member of the FSIP family and deserves recognition for all his hard work. He consistently seeks improvement in himself and others, always showing a chipper attitude and willingness to help those around him.
September 2022
Curt Reeder
Manufacturing
Curt Reeder is highly valued on the Panel Line and ensures customer shipments are released on-time. "Curt's dedication to meeting customer requirements were above and beyond his job description".
August 2022
Jason Myers
Plant Maintenance
Jason has shown incredible patience and stress management regarding the Manufacturing Reorganization. His passion and drive are the cornerstones of an exemplary FSIP employee.