Careers
Flight Systems Industrial Products (FSIP) has provided electronic solutions for the electric vehicle markets for over 50 years. With over 120+ employees in Carlisle, PA, and a small Midwest location in Addison, IL, we welcome you to explore our career opportunities and join our team. FSIP is an Equal Opportunity Employer. All applicants will be considered for employment without attention to age, race, religion, gender, national origin, disability, or veteran status.

FSIP welcomes you to apply! Simply fill out this employment application or send your resume to humanresources@fsip.biz, and we will keep it on file for 45 days.
Electronic Engineer


ESD Sales Representative


Electronics Technician


Service Center (GESX) Team Lead


Sales Support


Warehouse Associate-Shipping


FSIP Offers Rewarding Positions in a Variety of Fields
Electronic Engineers & Technicians
Finance, IT, & Administration
Marketing, Design, & Products
Production, Assembly, & Testing
Sales, Sales Support, & Technical Support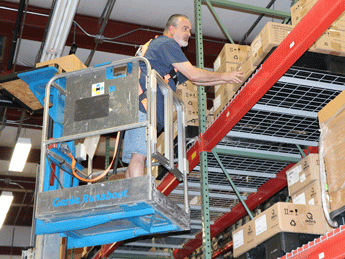 Shipping, Receiving, & Warehouse
Employee of the Month
We take pride in our staff and promote employee recognition! Our employees nominate their peers, while our management team selects, awards, and recognizes one employee each month. Selection is based on several factors that include, but are not limited to: performance, attitude, attendance, productivity, innovation, quality of work performed, and team mentality.
September 2022
Curt Reeder
Manufacturing
Curt Reeder is highly valued on the Panel Line and ensures customer shipments are released on-time. "Curt's dedication to meeting customer requirements were above and beyond his job description".
August 2022
Jason Myers
Plant Maintenance
Jason has shown incredible patience and stress management regarding the Manufacturing Reorganization. His passion and drive are the cornerstones of an exemplary FSIP employee.
July 2022
Ashley Storment
Sales Support
Ashley is a big part of the communication chain from the front to back of house. She never turns away anyone with a question or problem despite all the work she has - superseding expectations and always willing to help when needed.
June 2022
Amanda Rose
Sales Support - Battery Management
Amanda is a huge asset, being well versed in our products and Epicor, making her very resourceful. She is great at multitasking - answering Sales Support calls along with battery calls, entering quotes/orders, and helping walk-in customers.
May 2022
Justin Cornelius
Sales Support
Justin's a rock star. His knowledge and ability to handle most any customer situation with a positive, reassuring attitude is on display every single day. He's willing and able to assist customers and colleagues alike, regardless of the territory.
April 2022
Rob Wolford
Warehouse Associate
As a vital member of the warehouse Rob is always willing to help others, especially new employees. Although he has seen a major increase in workload, his dedication to the customer has remained impeccable and his work ethic is unmatched.
March 2022
Liz Nickey
Sales Support Manager
Liz is always super helpful even though she's very busy. She makes the time to answer any questions or concerns. Every day Liz mentors her team providing essential knowledge. Liz is a great asset for our customers and FSIP.
February 2022
Hilario Ayon
Custodian
There are some people who just quietly go about their day-to-day, doing their jobs. This is a great opportunity to recognize one of them. Hilario makes every FSIP employee's day safer by taking care of the details. Thank you!