Careers
Flight Systems Industrial Products (FSIP) has provided electronic solutions for the electric vehicle markets for over 50 years. With over 120+ employees in Carlisle, PA, and a small Midwest location in Addison, IL, we welcome you to explore our career opportunities and join our team. FSIP is an Equal Opportunity Employer. All applicants will be considered for employment without attention to age, race, religion, gender, national origin, disability, or veteran status.

FSIP welcomes you to apply! Simply fill out this employment application or send your resume to humanresources@fsip.biz, and we will keep it on file for 45 days.
Electronics Engineer (Engineering R&D)


Electronic Technician


Electronic Assembler
Product Development Assistant


Sales Representative


Sales Support
Remanufacturing Manager


Warehouse Associate
FSIP Offers Rewarding Positions in a Variety of Fields
Electronic Engineers & Technicians
Finance, IT, & Administration
Marketing, Design, & Products
Production, Assembly, & Testing
Sales, Sales Support, & Technical Support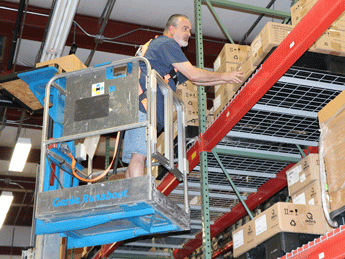 Shipping, Receiving, & Warehouse
Employee of the Month
We take pride in our staff and promote employee recognition! Our employees nominate their peers, while our management team selects, awards, and recognizes one employee each month. Selection is based on several factors that include, but are not limited to: performance, attitude, attendance, productivity, innovation, quality of work performed, and team mentality.
May 2021
Sean Gallagher
Manufacturing Specialist - Assembler
Sean was nominated by his peers twice for going above and beyond his job duties by assisting with or overseeing various manufactured product lines and training new team members.
June 2021
Matt Roman
Electronic Engineer
Matt possesses immense technical knowledge and does not hesitate to assist his team. "He is always pleasant, easy, and fun to work with," said Bob Meyers, Electronic Engineer.
July 2021
Barbara Wallace
Quality Supervisor
Barbara received two nominations by her peers for adapting to changes & challenges, while still maintaining outstanding customer service. Barb not only addresses customer concerns or questions promptly, but she also takes the time to educate internally and externally.
August 2021
Sutter Dolan
Electronic Technician II
Sutter is a tremendous asset to the charger line, helping & answering whatever is needed. Not only is Sutter a great asset but he is a tremendous hardworker and highly efficient Electronic Technician.
September 2021
Andrew Shriner
Reman Support Associate
Andrew is setting the standard for other employees to follow with his constant hard work and positive attitude. "His hard work was and is instrumental in expediting EZ GO Chargers. The charger line would be lost without him." - Daniel Balmer, Electronic Technician II
October 2021
Dennis (DJ) Deem
Warehouse Associate
DJ lives up to FSIP/TVH's core values. "I've trained and have also helped train many individuals for multiple positions over the years, and even though DJ hasn't been here that long I truly believe he is one of the best workers I've ever worked with." - Brian Johnson, Purchasing/MRP Assistant