How

the

General Repairs Program Works
Qualify Your Part
Can you find you part number when seaching our site? Then check out our Reman page. Otherwise you can contact Sales Support via chat, call 800-333-1194 or email customerservice@fsip.biz to qualify whether your part can be remanufactured or processed through our General Repair program.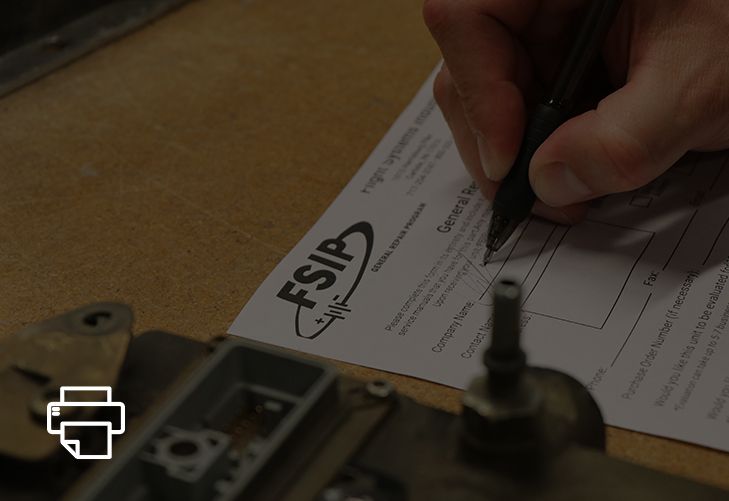 Print & Complete GRP Form
If you part can not be found when searching our site, please complete and print out a copy of the General Repair Form to be included with your item for repair.
Fill in your contact information
Review & select evaluation period
Select shipping method
Provide vehicle and/or equipment information
Include any additional parts documentation i.e., wiring diagrams or service manuals
Include failure information
Include a copy of your GRP form with shipment
Package & Ship
Package your part and ship to:
Flight Systems Industrial Products
1015 Harrisburg Pike
Carlisle, PA 17013
Attn: General Repair Program
! REMEMBER !

Include your General Repair Form & any part documentation with your shipment.
GRP Evaluation

and

Timing

Evaluation typically takes 7-10 business days. However, if you're in a rush, we offer expedited service which guarantees your part evaluation will be completed in 3-business days and the general repairs (if applicable) within 3-4 additional business days (provided no components must be ordered to perform the repair).

FSIP's General Repair Program (GRP) supports products which are not currently covered by our Remanufacturing Program. For a quick overview of Remanufacturing as compared to General Repair click here.